2016 Show Recap
MCEDD 2016 Recap
MCE Deepwater Development 2016 | 5 – 7 April | Palais Beaumont | Pau, France | Host: Total
We would like to sincerely thank all those who attended MCE Deepwater Development 2016 in Pau, France.  We all certainly faced both Industry and non-Industry challenges this year!  However, based on the response we have heard, this year's show was a very positive experience for almost all who attended.  Many thanks to Total for serving as a fantastic Host.  Their commitment to all aspects of the conference is truly commendable.  The Evening Soirée was certainly something that we will all speak about for years to come.
We would also like to thank the Sponsors, Exhibitors and Speakers, without the support of which, the show would be impossible to organize.  For a complete wrap up on the 2016 show, please scroll down for information on Attendees, Demographics, Technical Proceedings, as well as a growing number of photos taken throughout the show.
We look forward to seeing you in Amsterdam next year.  We would greatly appreciate any feedback, comments or suggestions.
---
Demographics
In all 504 registered to attend MCEDD 2016 from every continent in the World, except Antarctica.
Attendee Country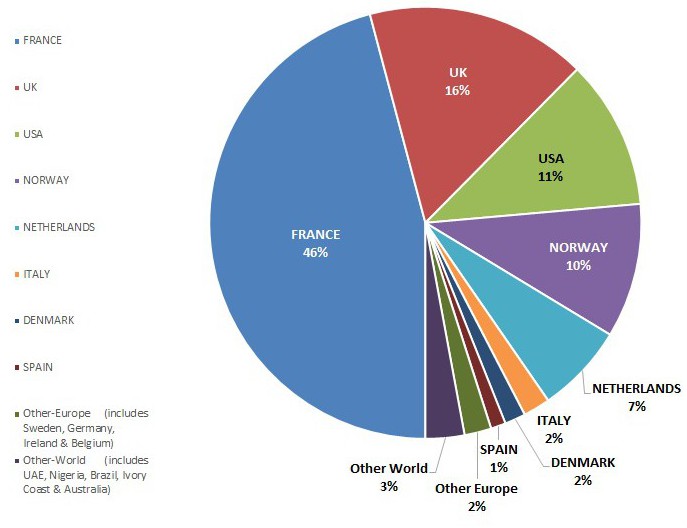 Attendee Company Type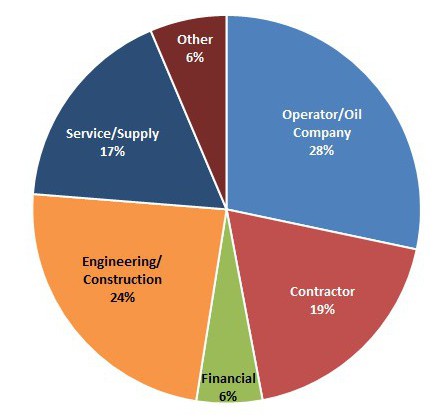 Attendee Job Type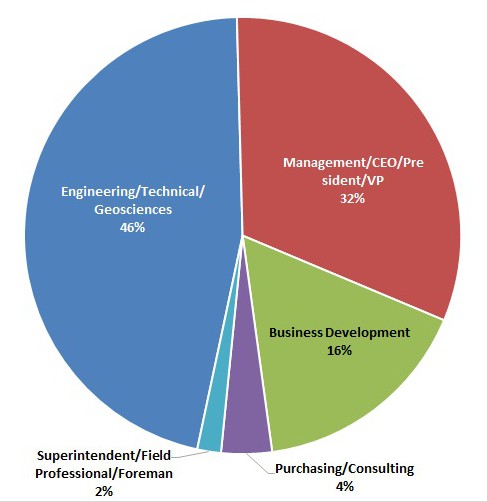 ---
Technical Program
In all 96 speakers from over 30 companies participated in this year's 3 day technical program spread over, up to 3 concurrent session tracks.
---
Speaker Award Winners
Best Technical Content

Yann Nicolas, Development Project Manager, Technip, "In-Service Riser Inspection System (IRIS)" 

Best Overall Presenter

Olivia Fachan, Installation Lead Engineer, Technip and Karine Lafontaine, SURF Package Manager, Total,"GirRI Phase 2 Project: Assets Installation challenge on a Project Brown Field"

Early Career Engineer Best Overall Presenter

Christophe T'Joen, Flow Assurance Engineer, Shell Global Solutions, "Heat traced pipe-in-pipe for S or J-lay – proof of concept test results" (ECE)

Early Career Engineer Best Technical Content

François Lirola, SURF R&D Lead, Saipem, "Development and Qualification of an Innovative and Cost Efficient Heat Traced Flowline Optimized for J-laying" (ECE)
---
Conference Proceedings

Thank you to our Conference Technology Sponsor

Delegates who attended MCEDD 2016 can contact [email protected] to view the technical presentations that have been approved for release.
---
Thank You Sponsors

---
Exhibitors
A quick look at the 2016 Exhibitors:
Thank you to all who participated in Pau!  We appreciate your continued support!
---
Evening Soirée Sponsored by Total
Thank you to our conference Host and Evening Soirée Sponsor, Total, for your incredible support for MCE Deepwater Development 2016.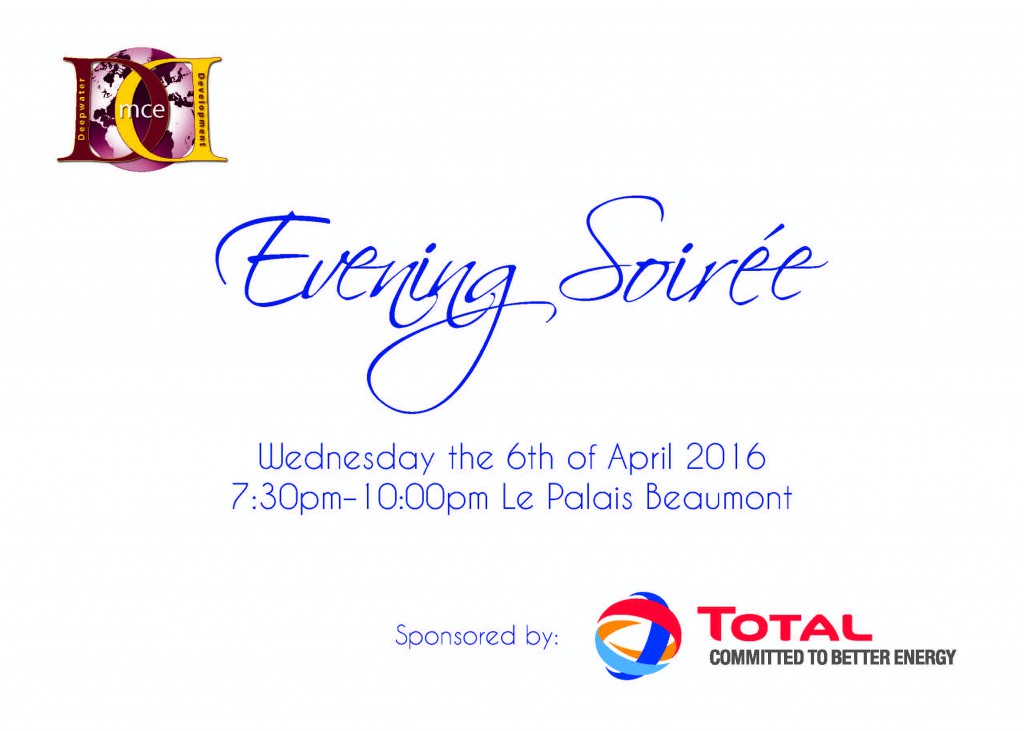 The Evening Soirée featured an evening of exploration, experience, and entertainment. 
We Explored delicious signature wines from 4 regions of France:
Burgundy, Champagne, Bordeaux, and Southwest. 
We Experienced inspiring cuisine and live gastronomic performance from
Star Michelin chef Eric Dequin and renowned caterer Philippe Camdeborde.
Entertainment captivated the guests including artists, musicians, and magicians.
---