MCEDD 2016 Host, Total, along with the Advisory Board, Organizers and Supporters invite you and your organization to participate in MCE Deepwater Development 2016 from 5-7 April at the Palais Beaumont in Pau, France.

The MCE Deepwater Development Technical Conference:
Engages key members of the deepwater oil and gas community by providing a stage for world-class technical discussions focusing on the technology, innovation and experience paving the way to realizing a future of increasing demand. The technical program works together with the focused exhibition and valuable networking opportunities to create an environment conducive to better understanding the long-term vision of the global deepwater industry.
---
Follow Us on Social Media!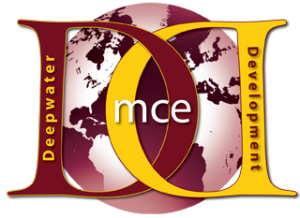 Follow MCE Deepwater Development on Linked In & Twitter!
Record Number of Abstracts!

171     Abstracts received
89     Companies submitted abstracts
32     Open speaking slots available for the 2016 program
There is life in Deepwater!  While many in our industry sit "waiting for $100 oil to return", the overwhelming support shown by those in MCEDD 2016 make us realize that the future is ours to shape.
The Advisory Board now begins the arduous task of selecting the "less than 20%" that we have available speaking slots for in the 2016 program. However, if support continues to grow, we may be able to expand the number of sessions to increase the technical content presented.
Come join the world's most prestigious Deepwater Event!
Pau, France for 2016!

MCE Deepwater Development 2016 will be held 5-7 April in Pau, France!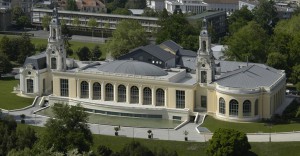 MCEDD 2016 will be held 5-7 April 2016 in Pau, France.  Pau was the site of the 2005 edition and those who attended will tell you it was one of the most memorable of any industry event.  We would like to thank Total for their support on the 2016 show.  Pau will allow us to put together a great event even in challenging times.
---
Supporters
Thanks to our valued industry and governmental organization supporters: