BP Announced as the Lead Operator Sponsor of MCEDD 2019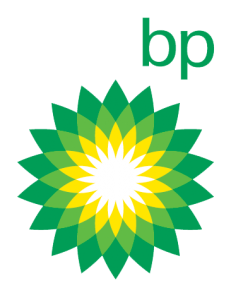 Gulf Quest LLC is pleased to announce that BP will be the Lead Operator Sponsor of MCE Deepwater Development 2019 (MCEDD), which will be held 2-4 April 2019 at the Novotel London West.
As Lead Operator Sponsor, BP will be involved in key aspects of the 2019 event, with a keen focus on the technical program, as the recovery in global deepwater activity offers new opportunities all along the supply chain. The past few years have been challenging, but with efforts to control costs, along with more stabilized commodity prices, deepwater projects are becoming increasingly more attractive.
"BP is proud to support the 2019 MCEDD event and look forward to meeting with subsea market suppliers and operators. Our global projects organization sees this as an important forum that will bring together key industry players to share lessons, opportunities and challenges we face in delivering competitive subsea developments. New and more efficient ways of working in the subsea industry will be essential to future success," said David O'Connor, head of global projects, BP.
As the leading deepwater technology conference for the global oil and gas industry; MCEDD 2019 will mark the 16th annual event, and the fourth edition held in London. Long held in the highest regard for its comprehensive technical program, the MCEDD Advisory Board will meet 9 October 2018 to set this year's theme, as well as begin the process of building the technical sessions and forums. The "Call for Abstracts" will remain open until 14 December 2018.
---
2018 Show Recap
Since 2004, MCEDD has continued to grow in operator attendance year after year increasing the quality of our audience. Just last year 30% of both our attendees and our technical presentations were from Operator companies. Additionally, 45% of delegates held a management position within their company, followed closely by the valued industry engineers. Our technical program has become incredibly competitive throughout the years with record breaking abstract submissions. We had 155 abstracts in Milan and could only accept 68. Our competitive technical program with industry leading presenters along with our high quality attendees is what makes MCEDD the worlds leading deepwater conference and exhibition.


Contact Us
To learn more about Exhibition & Sponsorship Opportunities for MCEDD 2019, please contact:
Bo Howard | [email protected] | +1 (281) 491-5900